Immunization Information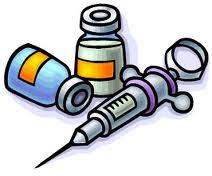 ---
Oregon law requires all children attending school, preschool, or daycare to be up-to-date on their immunizations unless they have a medical or non-medical exemption in place. During this time of the Covid-19 pandemic, schools are still required to comply with all of the immunization laws and rules. We want students to be safe from outbreaks of disease in whatever form their school looks like: in a regular classroom, in a small group cohort, or online at home with their family.
Immunization Exclusion Day is February 17, 2021.
Students must be up-to-date on all immunizations, or have a medical or non-medical exemption in place, before this date or they will be excluded from school. This includes online learning.
The Rainier Health Center is a great place to obtain needed vaccines. Please call them for an appointment at 503-556-2178
For information about what immunizations are required by ages and grades, please click here.
Please reach out to your school or Nurse Danielle at danielle_nelson@rsd.k12.or.us if you have any questions. Please submit all updated vaccine information to your student's school as soon as you can. Thank you!