District Update Re: Immunizations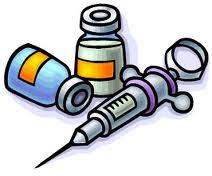 ---
An update regarding immunizations: 12/11/2020

Rainier School District #13 is working hard to have students return to in-person learning and therefore, we have to follow the immunization laws.
In addition, the Rainier Health Center is open for immunization appointments. Please call, 503.556.2178, to make an appointment.
Families will receive exclusion orders from public health and must have records updated before exclusion day (February 17, 2021) or they will be excluded from school, this includes online learning.